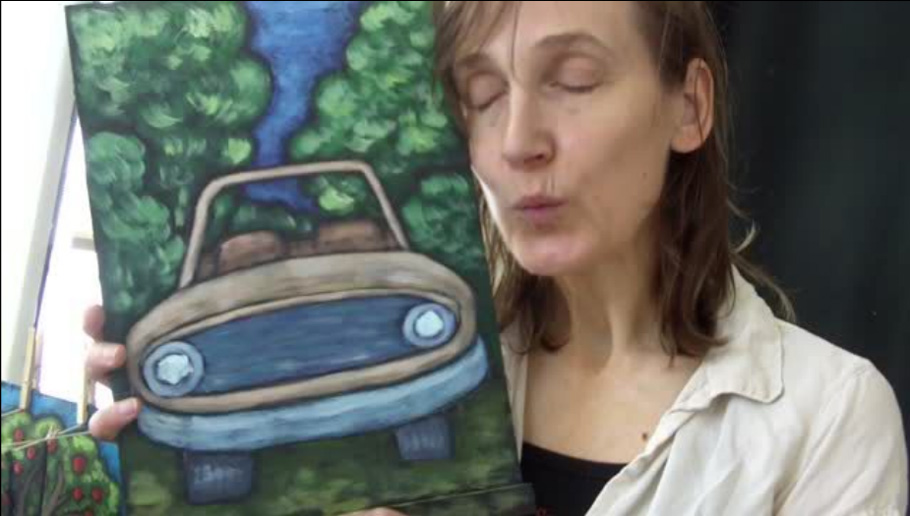 Tarzan: Signe Baumane
I'm a big fat fan of Signe! I love her art and her style! I thank Bill Plympton (king of independent animation) for reccomending her! Signe was born in Latvia. She received a BA degree in Philosophy from Moscow State University in 1989. Eight months after giving birth to her son she was checked into a mental hospital and diagnosed as manic-depressive. Despite the diagnosis, Signe made 3 animated short films in Latvia before moving to New York in 1995. In New York she continued to work in the field of animation and made 12 more award winning animated shorts. Her films have been accepted at Sundance, Berlin, Annecy, Venice, Tribeca and hundreds of other film festivals around the world. NOW SHOWING: "Rocks in My Pockets" is her first feature film project . check website for info. www.rocksinmypocketsmovie.com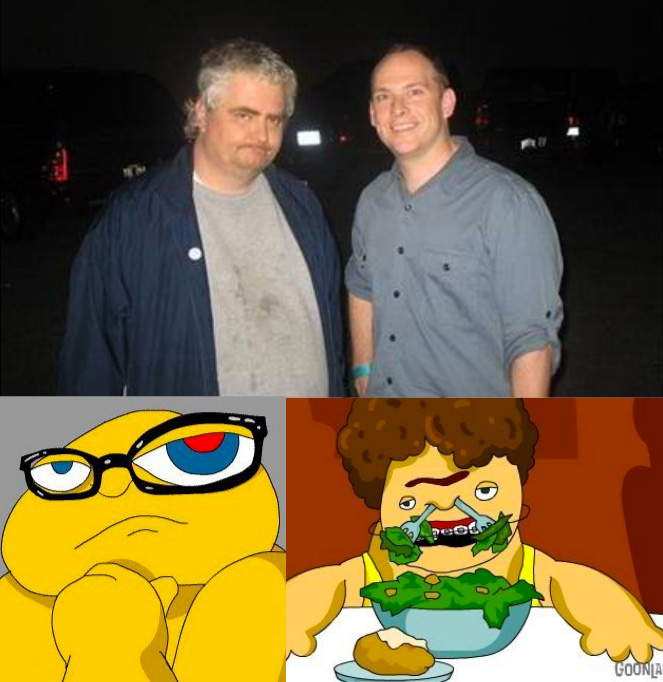 Whale:
Mike Storey
Creator of "Fatty Big Eye and Bruce!" Mike, seen here with singer songwriter Daniel Johnston, because he was there and we were stalking him. We love Daniel over here! Mike and i have been friends and Viral internet warriors for 20 years! Mike is a quiet unassuming fellow. When he does speak up, he is the funniest person in the room. I love the scratchy drawing style and characters he draws. He captures Michigan hillbilly like nobodies beezwax! www.storeymaker.com
Downriver Kids: Directed by Dan Rose
Dan is a long long long time friend of mine. Way back in the late 70's we were "Downriver Kids" bombing around the Detroit River " in a 13' whaler with a 50 merc." It was very impotant to me that Danny direct this video. Not only because He is mentioned in the song but so is our dear departed fellow soldier in chaos Bill. Bill and I were also appearing in the home movies Dan was constantly making at the time. This video is true to the style and feel of that time and it just feels right. Dan has always been my "weirdo hero". By example he inspired me to be unafraid of the creative spirit, because good lord...he sure as hell wasn't! visit Dan at www.waynecountyramblin.com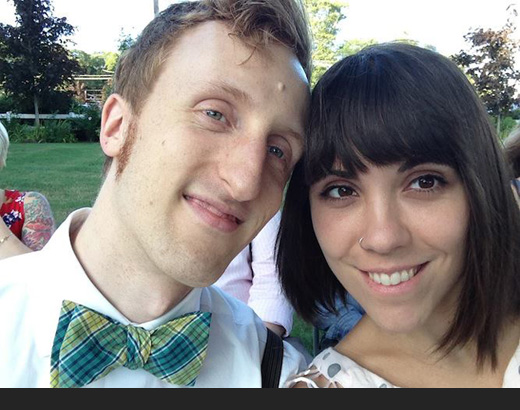 "Lucy skidmore"
Alex & Lindsay Small Butera Creators of the internet sensation "Baman Piderman" series. I have been a fan since the 1st Baman Piderman and I believe I might now be thier #1 stalker. Alas i try not to stalk them too much as i believe them to be true ninjas. These two extremely talented artists are not destined for greatness, because they already are. They took this project on and kicked it's ass. I'm a go stalk them right now! www.smalllindsay.com,
www.coroflot.com/alexbutera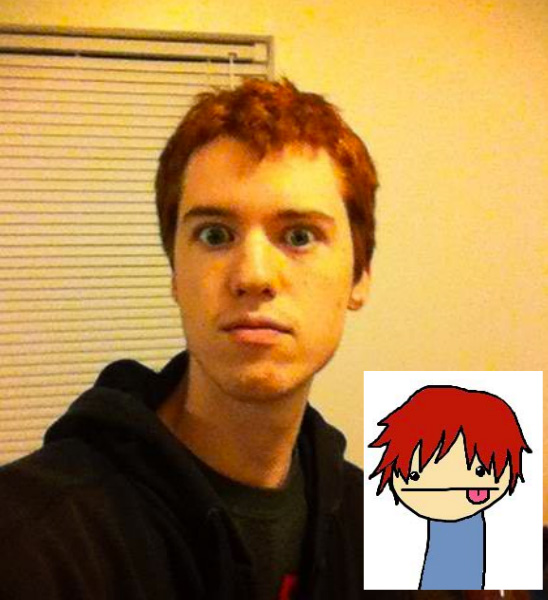 Rocks & Toads:
Kyle Stein
In recruiting for this project i googled something like "animated music videos." somewhere in that search I found the GREEN DAY - NUCLEAR FAMILY - [ANIMATED MUSIC VIDEO] CONTEST WINNER." Animated by Kyle! I LOVED what he did and stalked him by email. He's a college student in pittsburg pa with a BIG future! His work for this project is Phenomenal. www.thedreamblock.com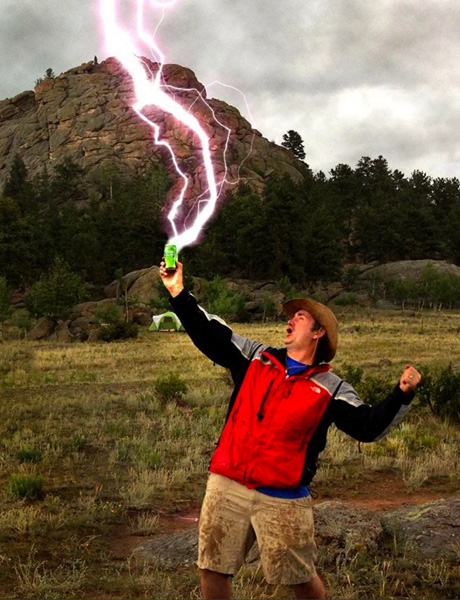 Perfect Day: Kev
Creator of viral internet animation monster http://killfrog.com Kev and i have been friends for twenty years. He is not just loud or abnoxious or consumed with ignoring and or drinking lots of beer and peeing on authority. He is all that x infinity! He makes godzilla eat grass on the playground. He is Kev. warning: do not approach without a sacrificial beer and a sense of humor. seriously...don't!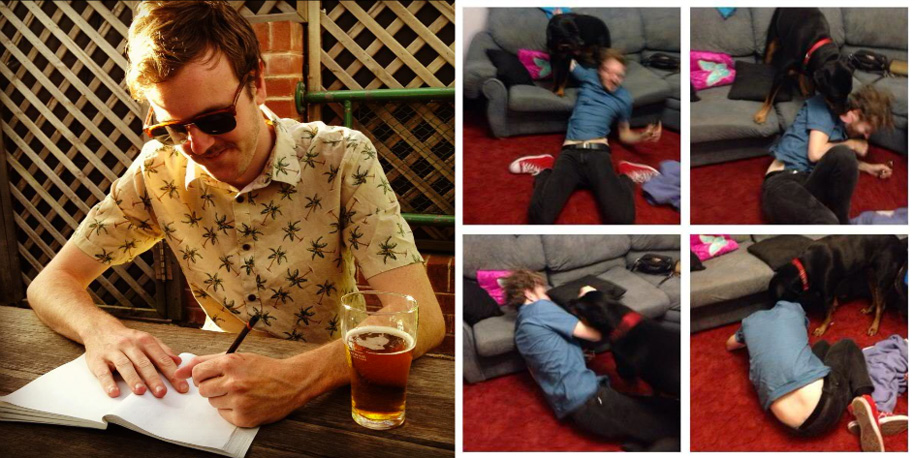 My OLd Lady: John Paine
Wow, i love this guy. He is sick, twisted, very smart and all Pro! He nailed it. He contributed to this project all the way from Australia! If i ever visit the kangaroo capital of the world i'm gonna buy this guy 900 beers and then we are gonna go spear fishing for great whites on the Great Barrier Reef because that's how he rolls. Dont believe me? www.youtube.com/user/johnroderickpaine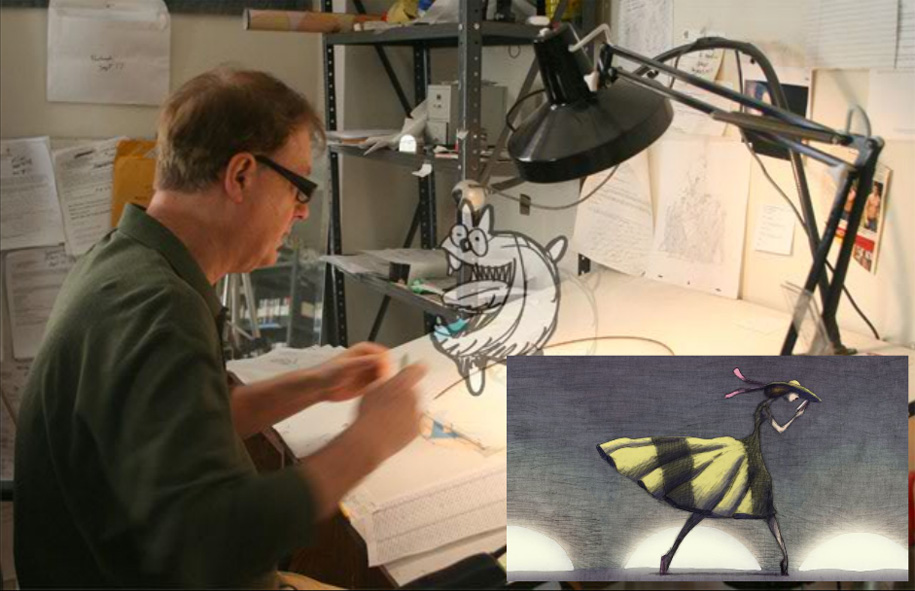 Deep end: Bill Plympton
Two time Oscar nominated King of Independent Animation. There was never a question as to who would animate the song "Deep End." The question was...how do we get a hold of Bill PLympton? Turns out my old friend Ken Mora had the introduction skills to make it happen! I've been a big fan of Bill since his MTV days! He was great to work with and I love what he did for this project! He also reccomended Signe Baumane for the "tarzan" song! Bonus! check out his latest feature film " Cheatin'" here: www.cheatinmovie.com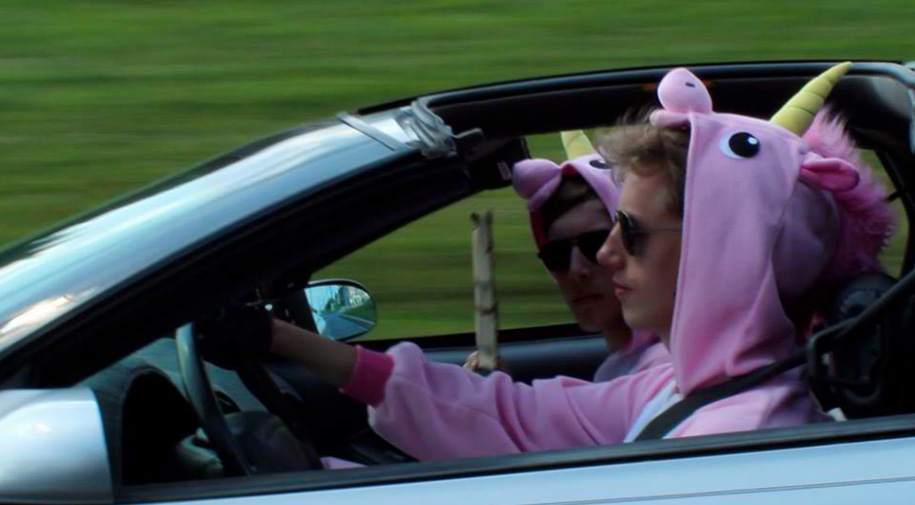 "Be with You" and "Four old Ladies":
Don Greger Jr. and Tom Hinchliffe
These two guys took the most "sensitive" song and the most "atrocious" song and hit a bases loaded home run on both! Tom is from the UK and Don is US. They make a pretty good team and as you can see from the above photo they are Art Warriors of the highest caliber and they don't give a flying fig if you believe that or not. I would love to hang out with these guys but i am positive (mostly because of Tom) that we would be arrested and then hidden from the civilized world for eternity. A risk i am willing to take! www.youtube.com/user/Flashgitzanimation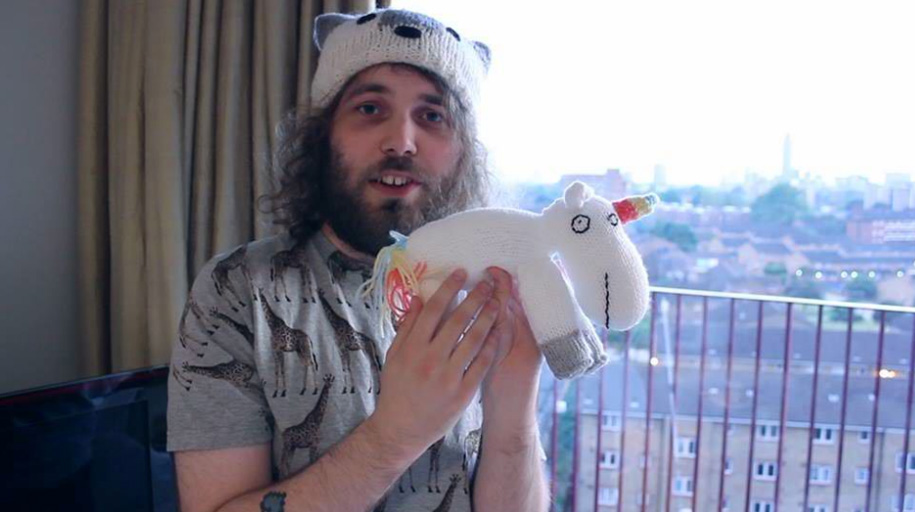 White Rabbit: Oliver Age Twenty-four
Oliver will eventually bring the whole world together in peace love and harmony through his teachings. He can teach you to do stuff "really good." Especially music and drawing. Oliver Age 24 is the most professional 3D, 4D and 5D+ artist on YouTube. He produces a wide range of videos from drawing tutorials, to catchy music videos.Some people say that he is the greatest artist that ever lived, he actively encourages these claims. I firmly Agree with "some people." www.youtube.com/user/HowToDrawReallyGood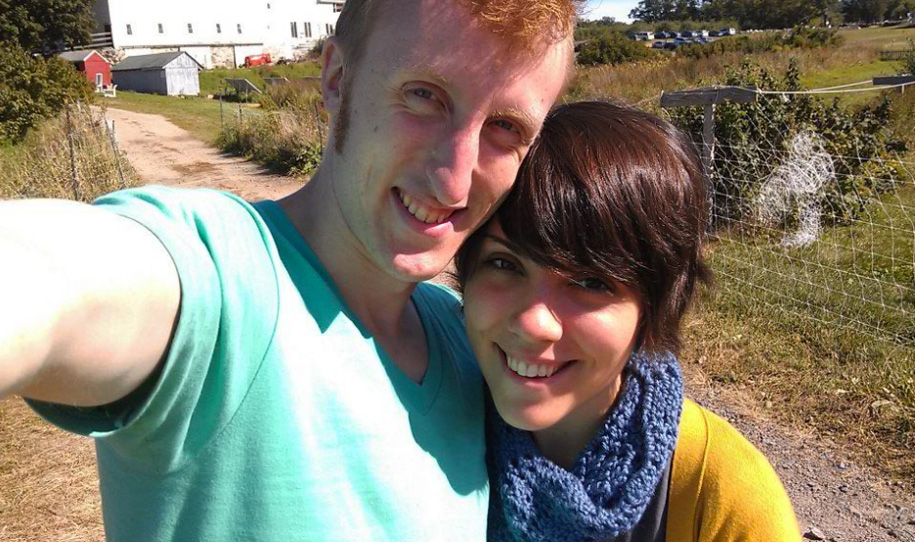 Like it Here:
Alex and Lindsay Small Butera
Remember this cute married animation duo? Yah yuh do! They also animated "lucy skidmore" earlier in this project and even though that was 8 animations ago I have not grown weary of them. I'm still a huge fan! visit them: www.smalllindsay.com, www.coroflot.com/alexbutera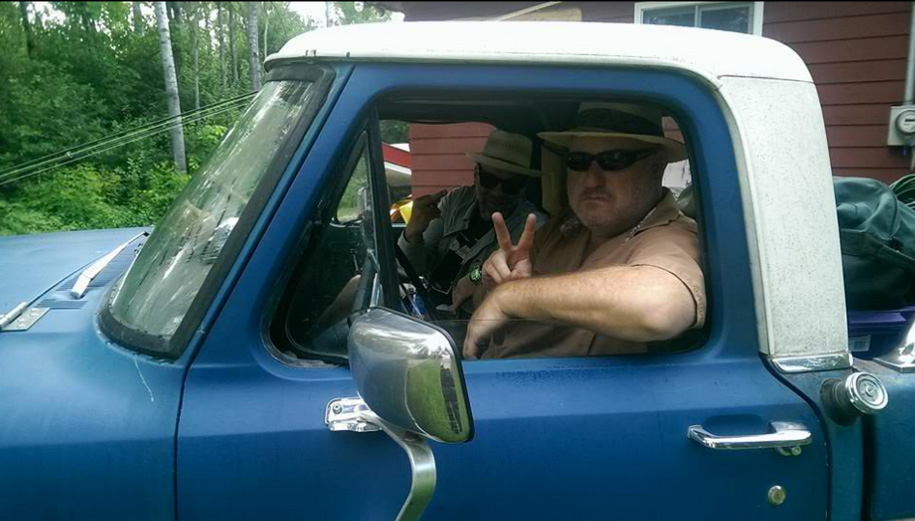 "The Colonel" Michael Crittenden : Producer
Michael is the owner and operator of the premier award winning recording studio in Grand Rapids Michigan, Makinaw Harvest Music. He loaded up the truck and transported all the equipment necessary to make a "rekahd" way up north, in a couple of tiny cabins, on a river, in the woods. Mike played some acoustic, tele, B3, harmonica, some background vocals and various other objects. Michael has been a good fishing buddy and a great friend for many years. www.mackinawharvest.com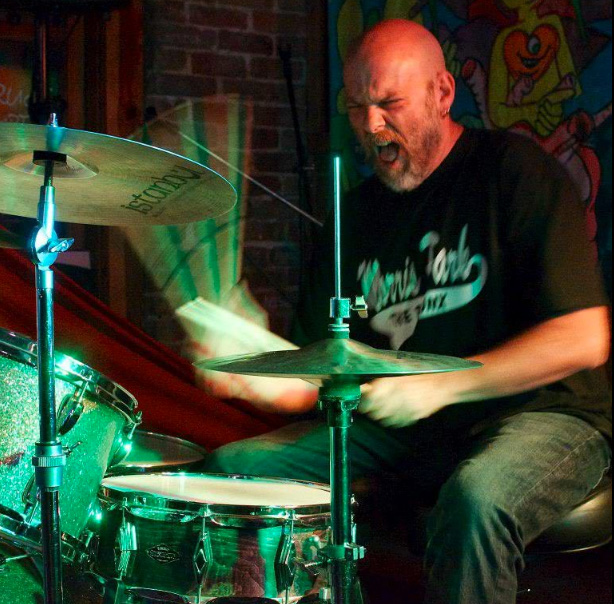 Jagoda: Drums
...and anything else you can hit! I met Jagoda the day he drove his rental car down a long dirt road to two little cabins on the river way back in the woods. He exhaled visable relief when I answered "yes..this is it." I assured him that not "all" of the mobile homes he had passed were meth labs and no...99.999% of them will not give a crap that you are a Jew from the Bronx. long story short...Jagoda is a tremendous, phenomenal and brilliant musician! And really fun to have around. When he is around...the sun shines brighter.
Jason Rafalak: Bass
Jason is the "Peaceful Badass." He provided the "balance" to what could have turned "Deliverance" at any moment. Every morning you could find Jason on the porch, eyes closed, swaying with his bass, adding a complimentary smooth groove the sounds of the woods and river. What a gigantic pleasure to have him around and on this record.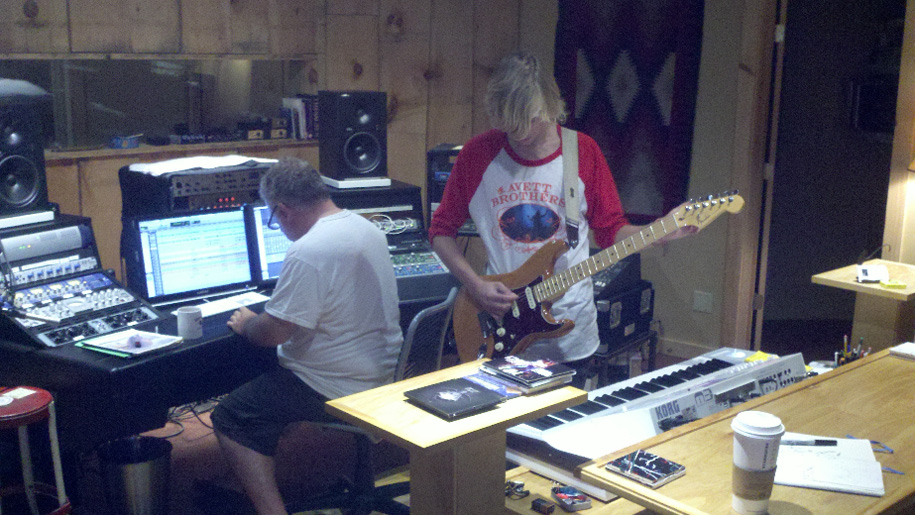 Joe Shields: Strat
He had a guitar strapped to his back and did not look dangerous. I picked up "Jojoe", as he does or does not like to be called depending on the day, hitchhiking north. He did a lot of set up and tear down work for the project and we paid him in food. He also turned out to play a mean guitar player so we added him to a couple tracks. Good kid. Stole my truck and we aint seen him since, but still a good kid. Got potential.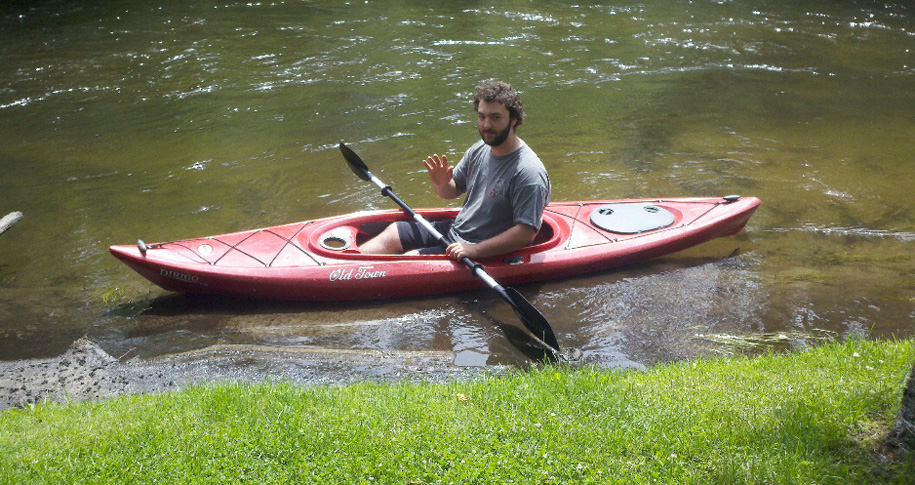 Mitch Lock: Production Assistant
Nosey Local kid floated up on what he referred to as his "love boat." We put him to work with Jojo. he was a hard worker. On a trip to town, Jagoda noticed Mitch's picture on the post office wall, brought the Sherrif back to camp, but mitch was gone. So was my truck and all of the beer.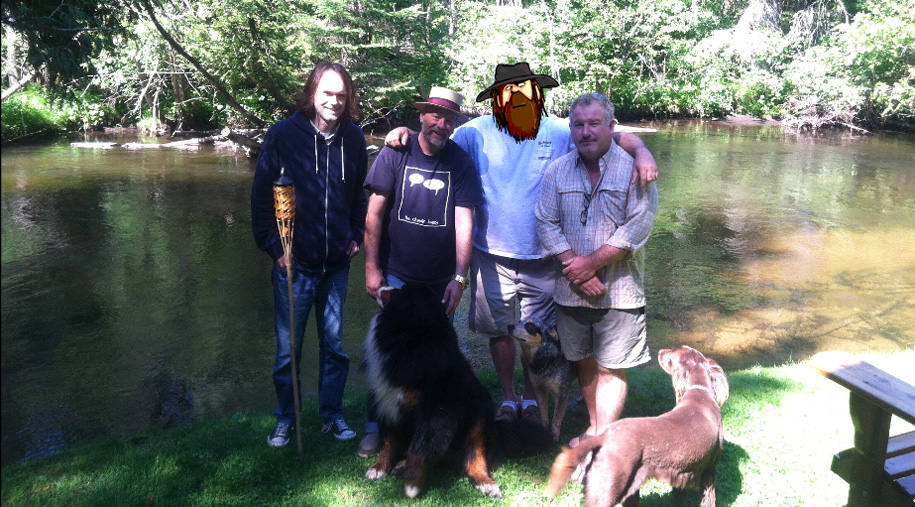 Cousin Joe Twoshacks:
Northern Michigan Singer Songwriter
Pictured here with the band.